UN MOTIVO MÁS PARA CUIDAR DEL MEDIO AMBIENTE
Trapa es una compañía comprometida con el medio ambiente y, por eso, hemos puesto en marcha distintas iniciativas como "Plantando Futuro Contigo". Un proyecto de reforestación de los bosques españoles que se llevará a cabo a lo largo de 2021 y 2022. En una primera fase tenemos prevista la repoblación de cinco bosques de Madrid, Castilla y León, Valencia, Sevilla y Canarias. Inicialmente se plantarán más de 10.000 ejemplares autóctonos en colaboración con la organización sin ánimo de lucro (R) Forest Project.
La reforestación del territorio es vital para mejorar nuestra calidad de vida: los bosques sirven de hábitat para las diversas especies, mitigan los efectos del calentamiento global y la desertificación al mantener estables la humedad y los nutrientes del suelo y son los pulmones de la Tierra, ya que liberan oxígeno y toman del aire el dióxido de carbono. Todos estos factores también son importantes para el adecuado desarrollo de muchos cultivos, por lo que, si no ayudamos al medio ambiente, podrían verse amenazados. Afortunadamente, cada vez somos más los que estamos poniendo nuestro granito de arena para sembrar un futuro mejor para todos.
El proyecto tendrá una segunda fase en 2022 para la reforestación de otras localizaciones españolas y es la continuación de una labor de recuperación de los bosques primarios que Trapa inició hace dos años al eliminar de todo su porfolio el aceite de palma.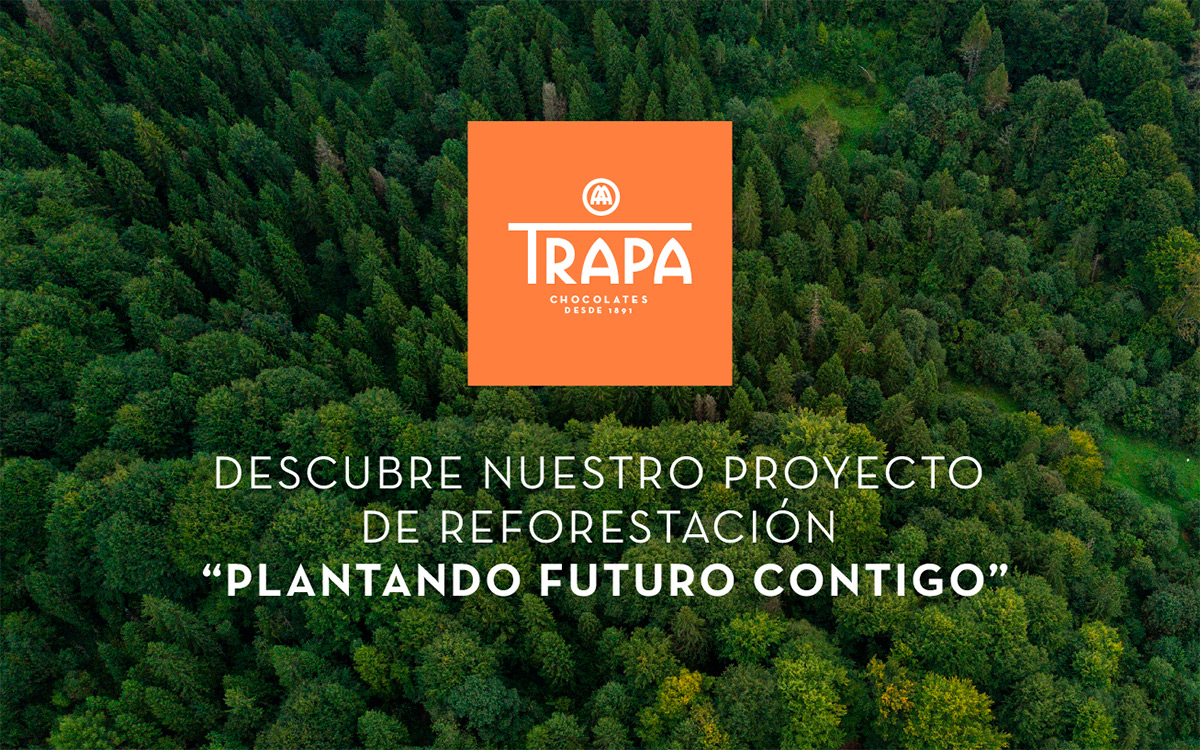 The primeval rainforest where this photograph was taken could disappear in a matter of months due to the indiscriminate oil palm farming. At Trapa we have no wish to contribute to deforestation or to its social and environmental consequences. That's why we have already removed palm oil from our new ranges, and in 2019 we will be removing it from all of our products.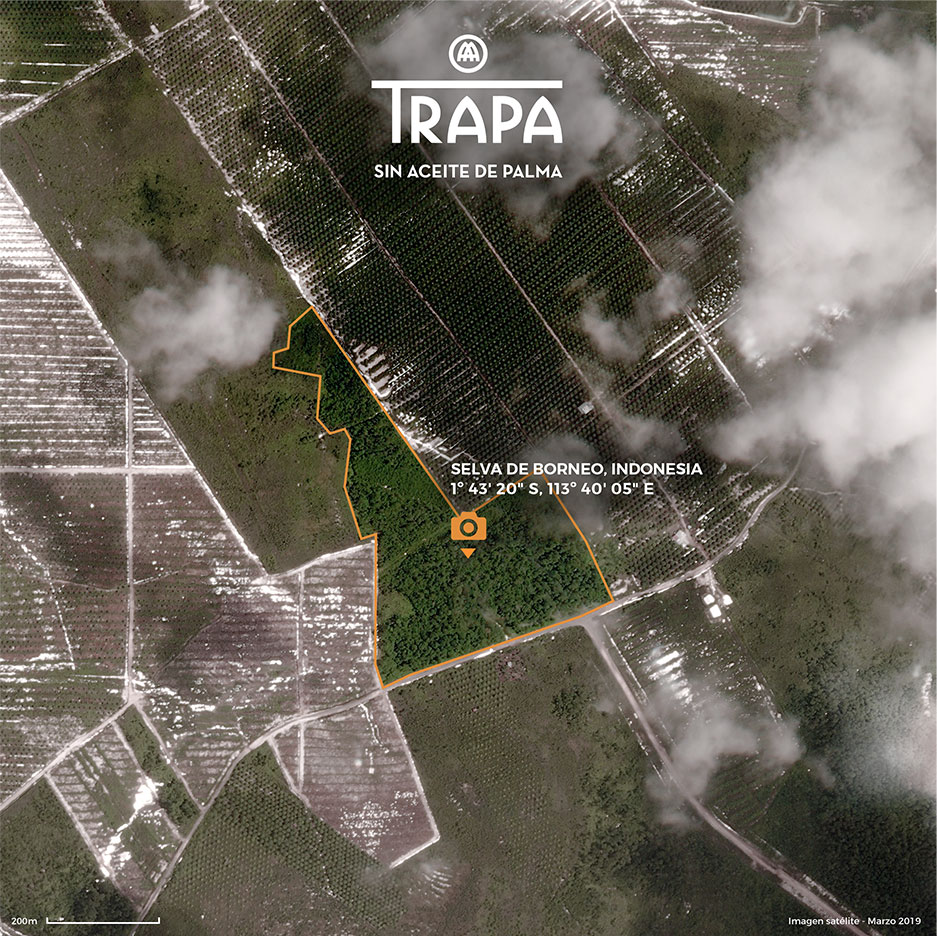 WHY REMOVE PALM OIL FROM CHOCOLATES?
Oil palm plantations have a hugely negative impact on biodiversity. In tropical areas, habitat loss caused by deforestation and burning prior to sowing the crop can be as high as 50%. It also has an impact on greenhouse gas emissions.

(Source: IUCN*)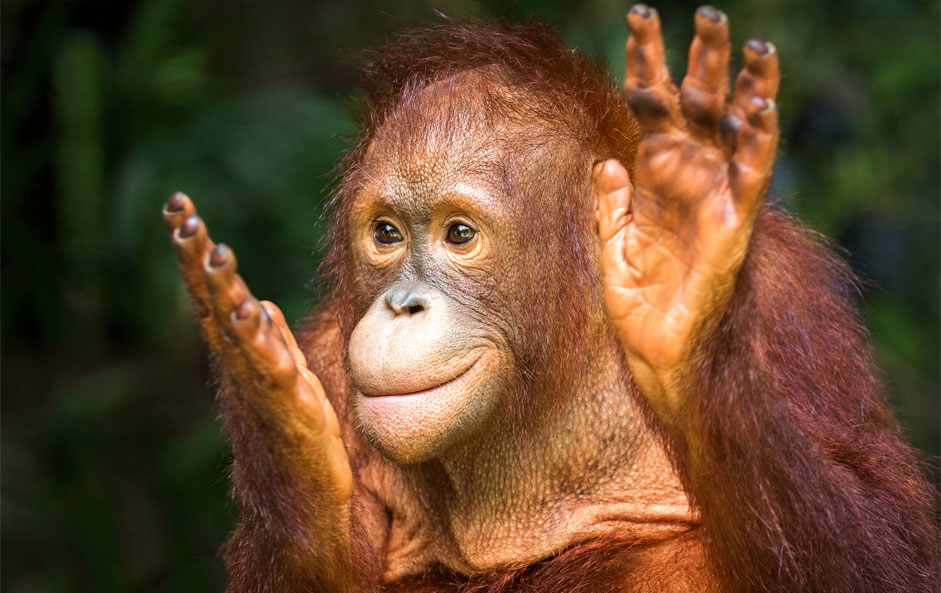 TO HALT DEFORESTATION

AND MAINTAIN BIODIVERSITY
NOW WITH SUNFLOWER OIL AND COCOA BUTTER
We're replacing palm oil with raw materials that are both of the highest quality and environmentally responsible.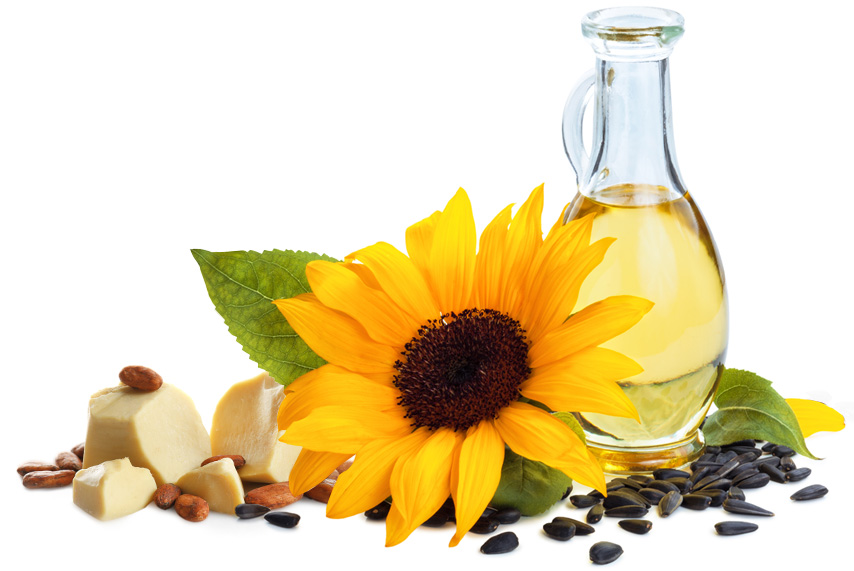 (*) Publication: "Oil palm and biodiversity. A situation analysis by IUCN Oil Palm Task Force" (page 19). IUCN (International Union for Conservation of Nature) is an organisation that was founded in 1948 and is formed of more than 10,000 experts, with an extensive portfolio of environmental conservation projects throughout the world. IUCN provides a neutral space in which the various parties involved, including governments, NGOs, scientists, businesses, local communities and indigenous peoples, work together to implement environmental and sustainable solutions.